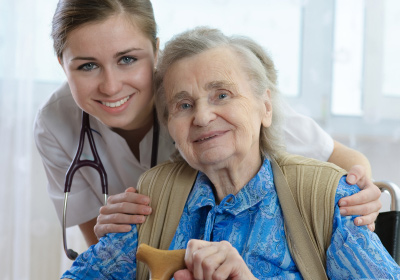 Helping You Care for Your Clients
We understand that you always want the best for your clients. However, we also know that in the health care field time is almost never on your side – especially in hospitals and nursing homes. Retire-At-Home has developed "Quick Response" processes to help you, Health Care Professionals, find quality personalized services for your clients without wasting unnecessary time searching. Our goal is to help make your job easier!
Reliable Source
Retire-At-Home is a trusted, reliable source to quickly deliver the right care to you and your clients. We have extensive experience in the health care field and have developed relationships with many key Health Care Professionals in the local communities. By using us as a resource for Home Health Care Services, you are provided with choices that will help you focus your time more effectively and still have a peace of mind that you have recommended good care to your clients.
Trustworthy Team
We have an experienced and committed Health Care Professionals on our team, such as Client Care Management Team, that aim to develop long-lasting relationships, and deliver and exceed expectations of all our clients, suppliers, and health care partners such as yourself. We are all apart of one big team in the health care community and are proud to help you in any we can. Our caregivers and Health Care Professionals are carefully screened for professional qualifications and positive attitude. They are bonded and insured.
The Right Care
We are available 24 hours a day, 7 days a week and our Quick Response Service means that you can rely on us to be there when you need us. With our wide range of services, you and your clients have choices to ensure that all your needs are met and your questions answered quickly.
Contact us today for information on how our Health Care Professionals can help your clients.