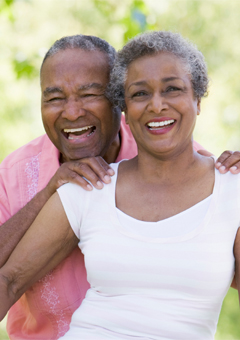 Rest and Recharge. It will improve your ability to provide care!
We all deserve a break. Even though you take great joy in providing care to your loved one, the physical and emotional consequences can be overwhelming without taking a break once in a while. Research has shown that receiving some respite can have a positive effect on the health of the caregiver and has been shown to help sustain family caregiver health and well-being.
Retire-At-Home has designed our Respite Care Package with you and your loved one in mind. Our services are tailored to the specific needs of your loved one, while ensuring that the management of the care meets or exceeds your expectations so you can rest comfortably.
We are an accredited organization that has a long-standing reputation of personalized, professional care. You can rest assured that your loved one is receiving top quality care while you take a short rest and recharge your batteries.
Don't let yourself burn out, it could affect the level of care you are able to provide. Be a caregiver to yourself for just a short while – it can make all the difference!
The Respite Care Package includes all of the following services for one low price:
Care Management Services including Initial Assessment with an experienced Client Care Manager
Review Visit by Client Care Manager
Grocery Shopping*
24-hour on-call support for questions and urgent matters
Coordination of Home Medical Equipment and Supplies*
Immediate response for additional care
Communication with other health care professionals
*Any additional purchases made are not included in the price. They will simply be added to the invoice, no petty cash required.
Contact us today to find out how the Respite Care Package can help you provide the right care to your loved one.
Order an Information Package