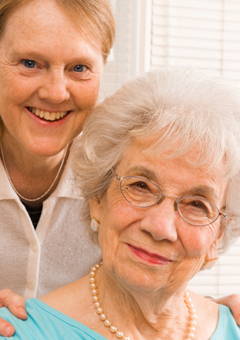 We make choosing to ask for help a dignified experience
Retire-At-Home Burlington specializes in senior care, and you can count on us to deliver a high standard of service in the comfort of your own home. Ensuring that your safety and privacy are top priorities for our caregivers when they are helping you with daily activities is the main goal of our Personal Care Services.
It matters that you are comfortable with the person you allow into your home
We take the time to get to know you and match you with a caregiver who has been screened for the knowledge, experience and personality that best suits your needs and comfort level. You get a custom care plan that is delivered by someone you like, and who understands you!
We strive to ensure that you feel that your caregiver respects you, your privacy, and your independence. We also try to have the same caregivers help you to maintain continuity and be in a good position to notice any changes in your health or other situations that may need attention.
Schedule a complimentary, in-home initial assessment and use this
opportunity to express what you would like Retire-At-Home Burlington to plan for you. We look forward to meeting you!
If you choose a Retire-At-Home services package, you will also benefit from the following, at no additional cost:
Experienced Client Care managers, who are nurses;
regular visits to oversee your care and ensure your satisfaction;
ongoing communication with family and professionals as required;
regular review visits to ensure your satisfaction with your care services;
many Home Support services can be provided (Please visit Home Support Services for more details!);
communication with family and professionals as required; and
24-hour on-call support for all questions and issues
You decide what you'd like us to help you with, and we will take care of the details to design a custom care plan that will allow you to enjoy your day.
Our Personal Care Services include:
Morning and bedtime care
Physiotherapy or specific exercises designed for seniors to help your mobility
Assistance with:

Bathing;
Toileting;
Dressing; and
Oral hygiene

Personal grooming
Medication reminders
Skin care
Catheter care
Perineal care
What do I do if I don't like how my caregiver is helping me?
We are sensitive to your concerns, and if at any time you are unhappy with your services, we will work with you to find a solution that works for your needs.
Retire-At-Home is a member of the Better Business Bureau (BBB), and is accredited by Accreditation Canada. Our business practices are evaluated regularly, much like we evaluate your care plan on a regular basis through our supervisory program and open-door policy on feedback.
Our regular visits provide the opportunity for open discussion on anything you'd like to talk about, and we are only a phone call away 24 hours a day.
Contact us today to find out how Retire-At-Home Burlington can help you with your Personal Care Services.
Order an Information Package