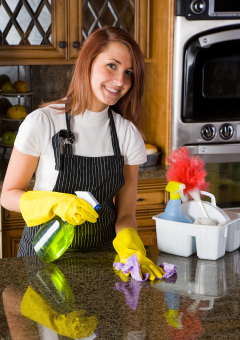 It's Your Home. It's Your Choice!
At Retire-At-Home, we have designed our Home Support Services with you in mind!
Your home is an extension of yourself. Receiving proper Home Support Services is critical to maintaining a comfortable, safe, and clean home – however, you want to ensure that your home is cleaned the way YOU want it!
Your home is special, and the way you like to have things arranged and cleaned is unique.
That's why we don't take a cookie-cutter approach to helping you with your chores! During our initial in-home assessment, our regular supervisory visits, and each and every shift our caregivers are there, you have the ability to request how things should be done!
Our Home Support Services may include the following tasks:
Clean the kitchen
Wipe down all surfaces
Outside of appliances
Inside/out microwave
Wipe outside of cupboards
Clean sink
Wash floors
Baseboards
Wipe windows and ledges
Wipe kitchen table and chairs
Wipe light switches/outlets
Vacuum/mop floor
Change garbage
Clean the bathrooms
Wipe down counter tops
Clean inside/out of toilet
Clean sinks
Clean bathtub/shower
Clean mirrors
Wipe windows and ledges
Vacuum mats
Change garbage
Clean all other rooms
Dust all surfaces (table tops, lamps, etc.)
Wipe all light switches
Vacuum/ mop all floors
Wipe all door knobs
Wipe small marks on walls
Change garbage bags and store in designated area (i.e. garage)
Wipe windows and ledges
Vacuum/wipe under beds
All the Extras
Change bed linens
Taking care of your laundry
Sweeping balcony or front walk
Pet care – taking animals for walks, feeding
Put away dishes if in sink
Put all supplies and equipment neatly away
Water plants
At no additional charge, our experienced Client Care Managers will also provide:
Free In-Home Assessment to discuss your needs and wishes
Regular review visits to oversee the care you receive
Regular phone calls with family and professionals as required
24-hour on-call support for all questions and issues
Contact us today to find out how our Home Support Services can help you!
Order an Information Package