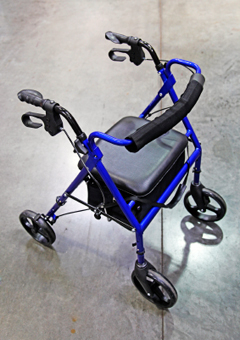 Advice. Delivery. One Point of Contact!
Retire-At-Home can help with all your needs for Home Medical Equipment and Supplies. As part of our ongoing commitment to your health and well-being at home, we monitor and manage your care and provide you with advice and support on what types of equipment and supplies are needed and how to use them.
We will always look into subsidies for you to see if there are any programs for which you qualify. We have a strong understanding of the health care system and know where to look for possible eligibility based on your personal situation.
Home Support Services Burlington
By speaking with Retire-At-Home about your needs for Home Medical Equipment and Supplies, you will only deal with ONE point of contact for all your questions and issues. We will deal with the suppliers for you and ensure you receive the right products with no hassle on your side.
When required, we will arrange to have a specialist come in to your home and ensure that the products and services you receive result in minimal interruption to your everyday home environment.
We offer advice and coordination of the following Home Medical Equipment and Supplies:
Incontinence Products
Walkers, Wheelchairs, Scooters
Canes
Grab Bars
Commodes
Toilet Safety Products
Shower/Bath Safety Products
Mechanical Lifts
Beds and Mattresses
Disposable Gloves (and other protective equipment)
Home Delivery of Medications
Contact us today to find out how Retire-At-Home can help you!
Order an Information Package